One seed for three orchestras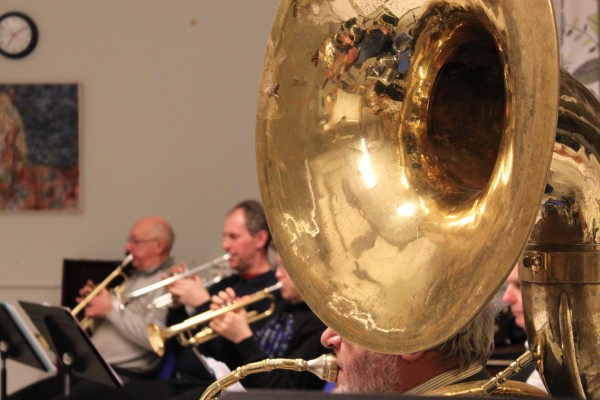 October 2010 to March 2011 the project 'One seed for three orchestras' took place in Vimmerby, Sweden. During five workshops Musikkåren, Birgittas orkester and the cultural school percussion ensemble participated in the work of forming a piece of music for each one of the orchestras, music that started from the same musical seed (one sheet of paper with eight fragmens). The project resulted in a concert/performance including music and film in Tullportsteatern in Vimmerby, 17 March 2011.
Project by Cultural school in cooperation with Bergstrand film. Supported by Leader/Astrid Lindgrens Hembygd.
Composer: Johan Svensson, Film producer: Erik Bergstrand
Newspaper article no. I about the project
Newspaper article no. II about the project
Erik Bergstrand is a screenwriter and director. For several years he worked with screenwriter Johan Bergman Lindfors and director Reza Parsa. He has experience in producing for Sveriges Television and for feature films. Currently he is working on several manuscript projects. He received Honorary Mention Award – Best Screenplay in Nisia Masa, European Script Contest. Erik is also leading the course "Skriv filmmanus! (Write screenplays!)" for skrivarakademin in Gothenburg.
Unfolding of the project
The three pieces was on the concert in Vimmerby 17 march performed linked together, creating one bigger piece (approx. 40 min.) with all three orchestras involved. The orchestras on this concert both functioned as separate groups and as one big mass off musicians.